Sat 22 Sep 2007
I am always contructing bunny toys (as well as buying overpriced, expensive ones). My latest project involves 2 document boxes, 1 ebay small-medium shipment box, zipties, some newspapers, and hay!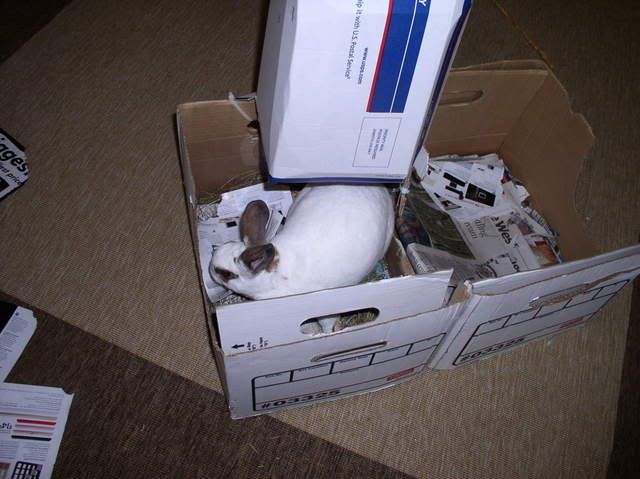 First – I stuck 2 boxes together with zipties, broke down the middle barrier, ripped some holes on the ends for easier bunny entry.
Next, I attached a small box-tube thing above, and stuffed it with hay. Note – they got a hay-avalanche within 2 minutes of initial entry…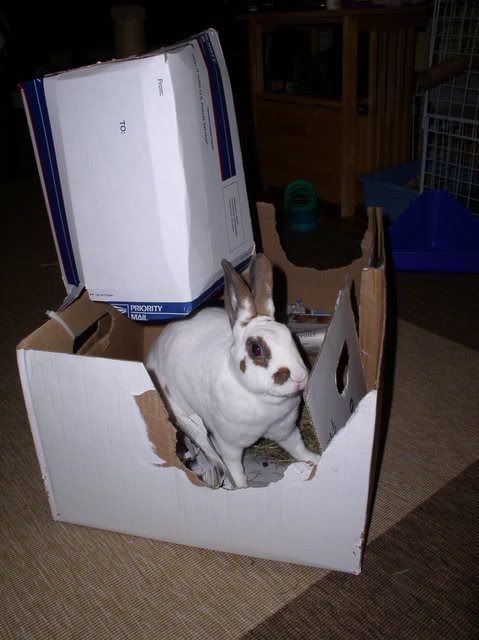 Last, I tossed the newspaper in. There is much shredding-goodness!