Sun 29 Jun 2008
~~~~~~~~~~~~~~~~~
UPDATE 2008-09-07! Harold went home with the love of his life – Sunflower. She picked him – and how could she not? He's irresistable! :)
~~~~~~~~~~~~~~~~~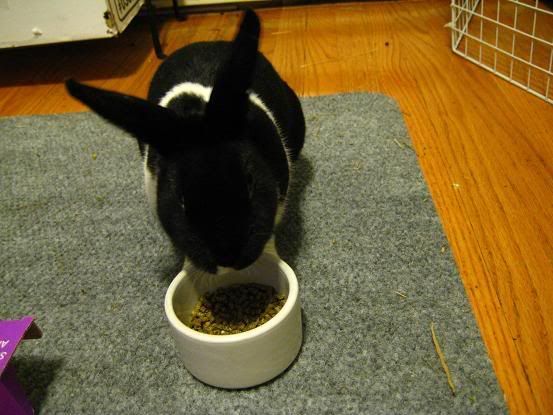 oh hi. My fostermom says I have to come to the blog and introduce myself. My name is Harold.
She says I have beautiful brown eyes. What do you think?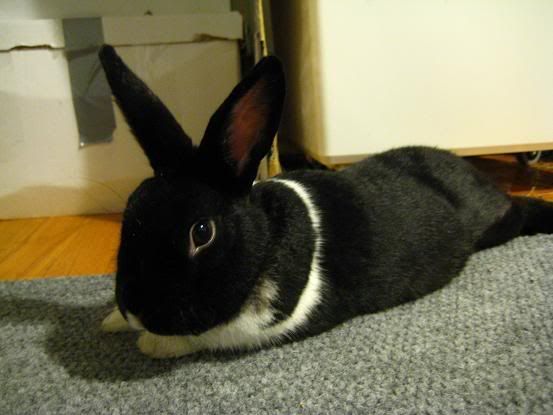 I would be an excellent bonding candidate for a lady-bun. Mom has caught me grooming a stuffed bunny toy, quite a few times!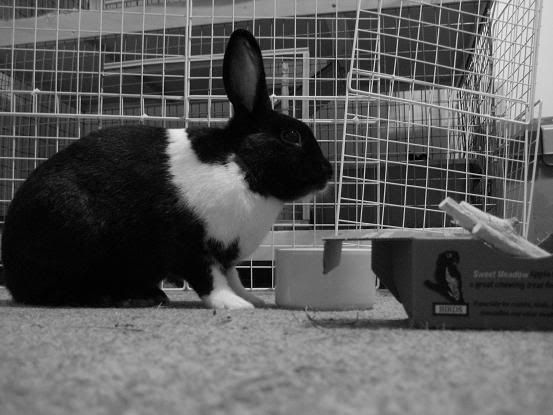 (I had my fostermum take this picture so I would look cool – like all bun-noir.) I have deep, philosophical moments. Yet, I know how to have a good time. (and I have superior litterbox habits!)
Here I am in video. (click for my youtube feature!) Mom added music, and she is kind of silly, so feel free to mute it. ;)
See, here I am all cozied up to fostermom's husband. He really loves me. I am the only bunny that has ever groomed him.
It is really nice here in fostercare. I get gourmet Sweet Meadow hay and pellets, but, you know, I'd really like my forever-loving home. So, I will strike an irresistible pose to entice you. Call the hotline at 781-431-1211 and ask for me, Harold.
3 Responses to "Harold"
Tricia Says:
June 29th, 2008 at 9:07 pm

Harold, what a cutie pie you are…..swoon, swoon :)

The Bunns Says:
June 29th, 2008 at 9:57 pm

Your attire is absolutely perfect Mr. Harold!!!!

d. Says:
July 7th, 2008 at 1:54 pm

Aw! I want him!

I grew up with a Californian and an angora lop (who went on to give us twelve little furballs). Brings back memories. :)