Mon 7 Apr 2008
Perry would like to say hello: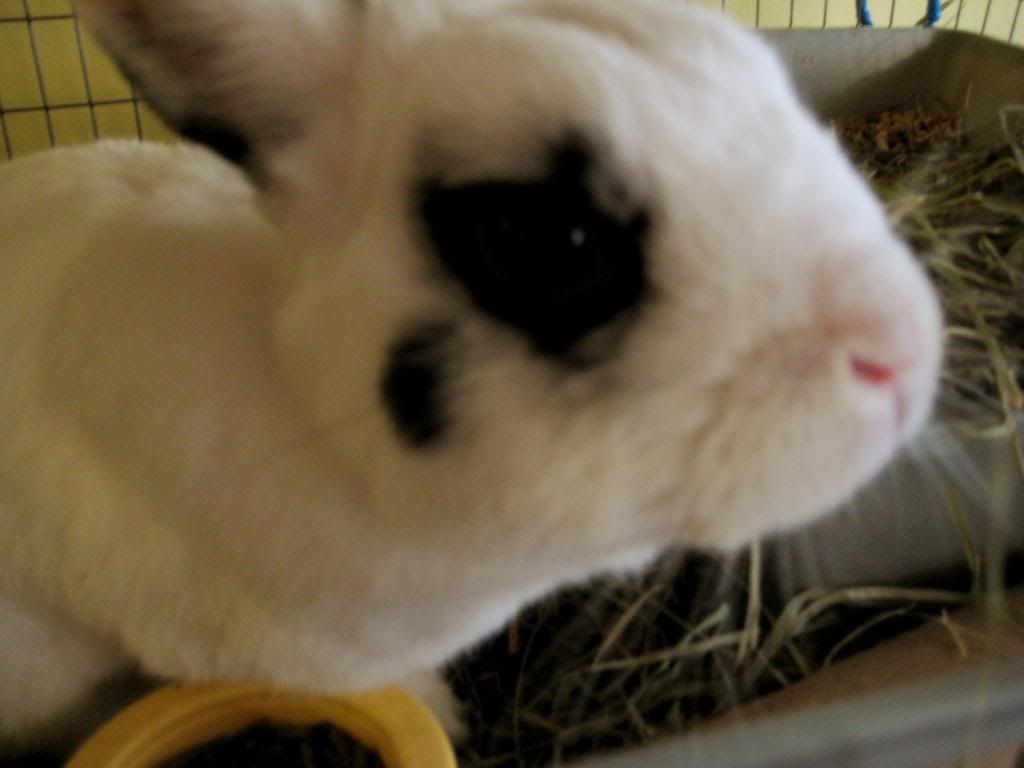 He is just a little guy. He's far smaller than any of my own bunnies, and WAY smaller than the last 2 fosterbuns that I had — a 12.6 pound Flemish Giant and a 6 pound minilop.
As I was checking email, I felt something around my feet…
but he didn't stay long. He wants to show you his cute little ears:
He thinks he is way cuter than a stupid stuffed bunny!
He'd rather not let you see the next picture. His fostermom thinks he is an angel though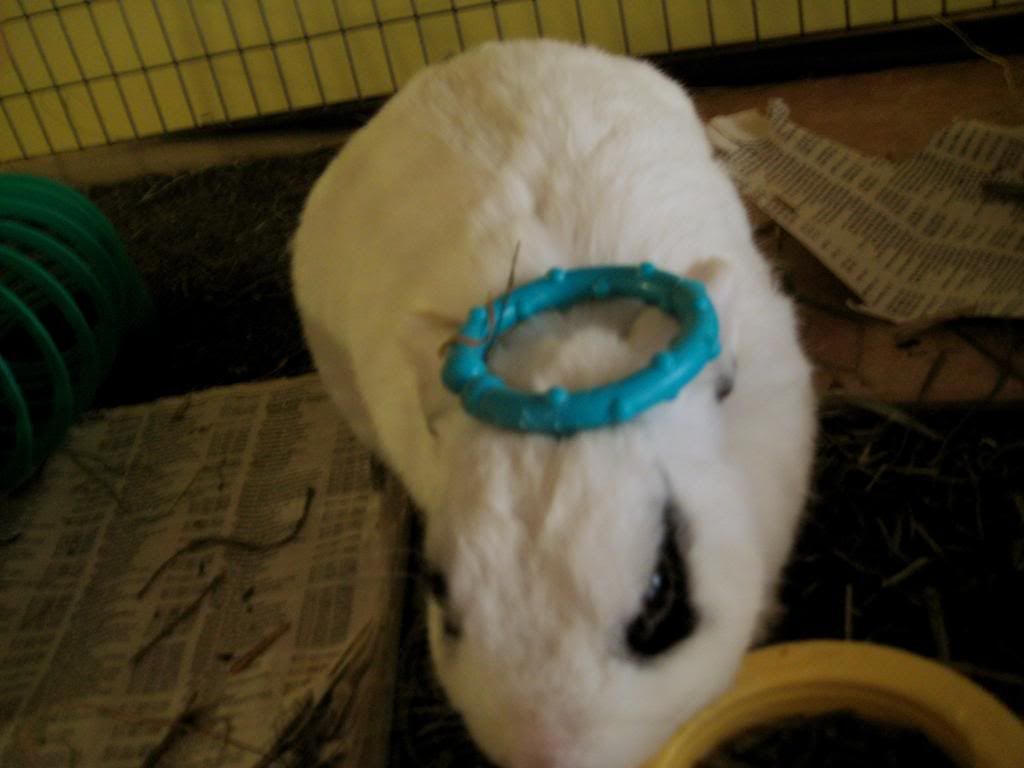 He bounced right back from the humiliation though!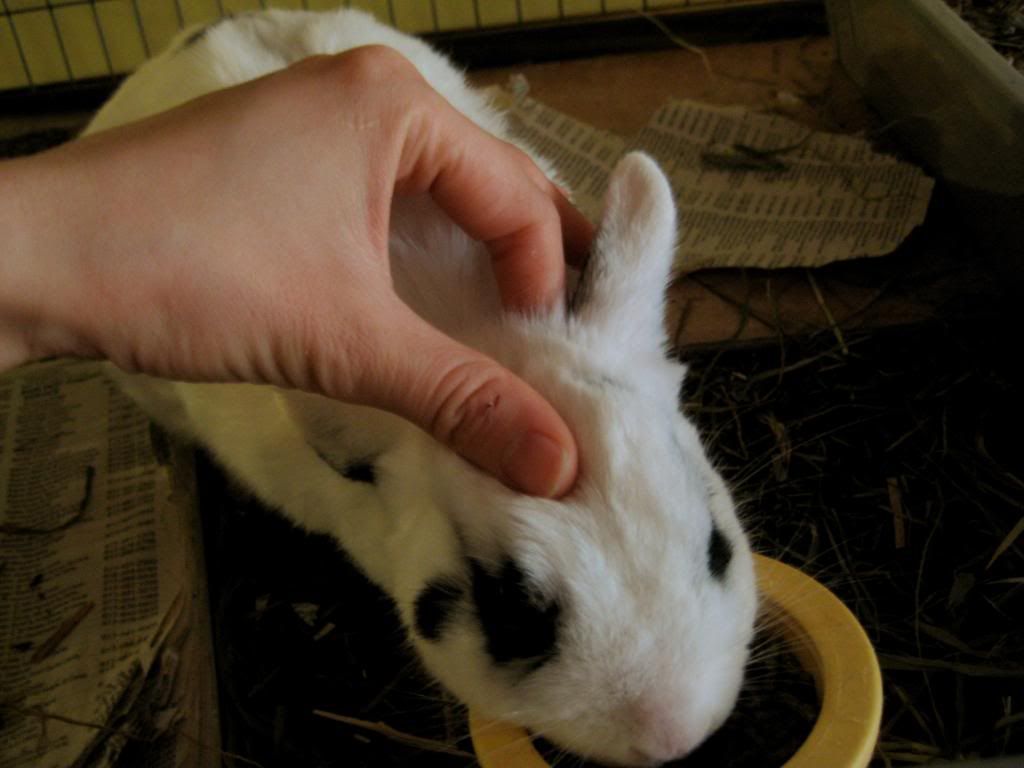 and no blog post would be complete without a little bunny 'tocks!
3 Responses to "Perry has arrived!"
The Bunns Says:
April 7th, 2008 at 8:35 pm

Well …. Hello Perry!

Rachel Says:
April 9th, 2008 at 12:41 am

Is he in the condo?

admin Says:
April 9th, 2008 at 1:00 pm

yup, he is on the top floor of the Leith Petwerks Bunny Abode. Rolo has a new NIC condo all to himself. :-o